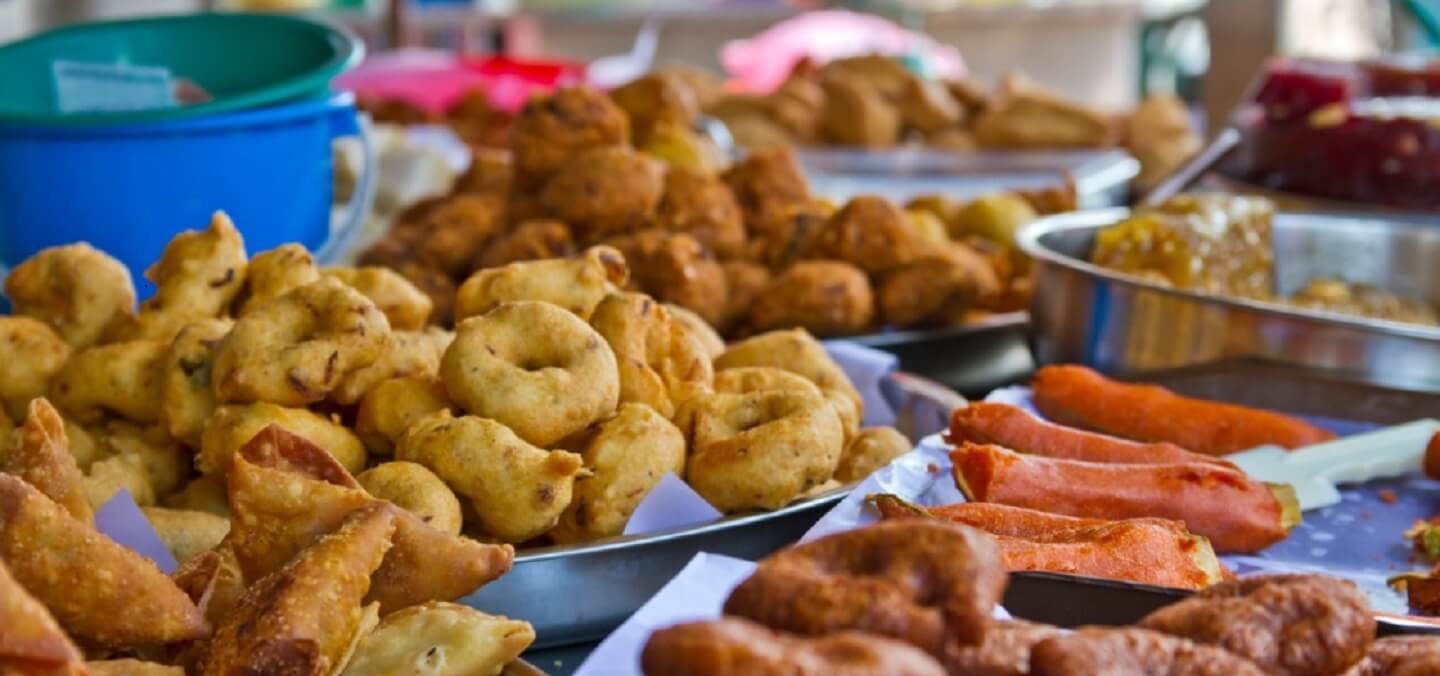 From smell as sweet as jalebis to crispy crunch as that of samosas, from the sourness of 'Jaljira' to the smoothness of coconut chutney all reside in the heart of the street.
When a class goes too long, or you've been through a sweaty auto ride, yummy but budget-friendly street food comes to the rescue. Be it a tea break, street food always gets the better of you. You cannot resist the urge to have more and more.
Below are the few such street foods of India, of which you can never have enough of:
Golgappe!
Not for all the sweet and sour in India, you'll find something as palatable as golgappas. Hollow puris, with mashed potatoes, chickpeas and chutney to add to the luxury. And just to remove the tangy sweetness, we add spicy Jaljira water, making those small bombs indispensable.
Momos!
From "mog mog" to momos, all the way from Tibet and Nepal, Momos have found a way to the northern and north-eastern population's heart, via their stomach. Momos are of two types either steamed or fried, with juicy fillings of paneer or chicken inside. With the growing popularity of momos, a new class, 'Tandoori Momos' have also started to float in the Indian market.
Pav Bhaji
For those in the city of dreams, Mumbai, who are as hungry as a bear; the streets hold the solution to their need for food. Pav bhaji, bhaji is made up of the healthy unliked vegetables altogether, but yet it makes your palate salivate, and to top it we butter up the pavs making the combination irresistible.
Aloo Tikki
Fried potato patties worth your salt, found in northern states such as Punjab, Haryana also prevalent in other parts of India. They are crisp, and rounded patties served with chutney or curd or both.
Chaat
From the kitchen of Shah Jahan to the streets of Uttar Pradesh, chaat has been loved by all. A combination of mashed potatoes, with freshly fried papadis topped with yoghurt, coriander and tamarind is a blend of flavours, that will leave you wanting more.
Vada Pav
Vada Pav, also known as "Bombay burger". Tea, fried green chillies, and Vada Pav are the most inviting trio. Made from urad dal incorporated with some herbs and spices to enhance the flavour of the mixture. The mixture is then deep-fried resulting in fresh crispy vada. Which are in turn sandwiched between pavs.
Paddu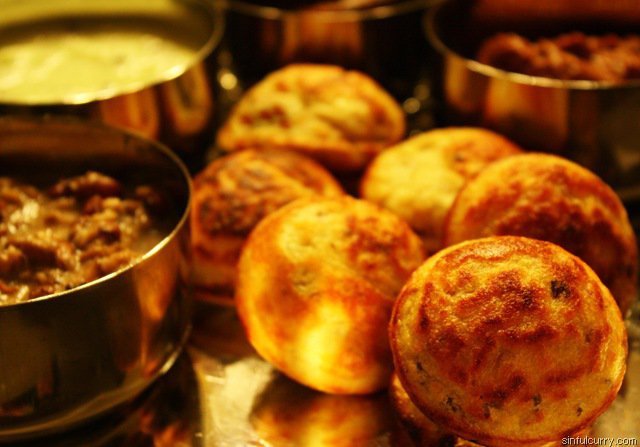 Mini dosas which rule the streets of southern India, also known as appe or panganalu. They have an almost similar batter to that of idlis and dosa, generally enjoyed with a cup of hot coffee.
Akki Roti
An inexpensive rice treat which tempts the state of Karnataka to dig in. It is an all-time favourite from evening snack to office lunch, akki rotti teamed up with coconut chutney is scrumptious.
Poha Jalebi
When savoury wed sweet, the souls of Madhya Pradesh were blessed with poha jalebi. Poha jalebi is the standard yet dearest breakfast food, for the state. Poha is flattened rice cooked with onions, potatoes, turmeric, curry leaves and peanuts. While jalebi is deep-fried maida in circular shapes, soaked in sugar syrup.
Tunday Kebab
A Luckhnowi specialty that is finger licking good, tunday kebab also known as buffalo meat galouti kebabs. These kebabs are exceptionally succulent and juicy, and yet are cheaper than chicken or mutton kebabs.
Kachori
Its one of the moreish delights of Rajasthan, spherical balls made from maida, deep fried and stuffed with peas, potatoes, dal and a variety of other spices, topped with pudhina or tamarind chatanis.
Egg Rolls
"Aao sikhaun tumhe ande ka fanda…" the eastern capital heartthrobs for egg rolls after, puchkas. If you refer to rolls in Kolkata, then its definitely got to be egg rolls. They are mainly the Indian take on healthier street food. It is basically egg chapatis filled with veggies and sauces.
Litti Chokha
Litti chokha a speciality of Bihar, which nails simplicity despite being fully flavoursome. Sattu paired with brinjal, potato, and curd topped with a spoon of ghee, it's all you need for this delicious food.
Thukpa
Everything from soup to nuts, but Thukpa remains the unchallenged winner. Thukpa has originated from Tibet. Sikkim, Arunachal, Assam, and Ladakh are the Indian states that carry its tradition. It is basically a combination of noodles with stew or soup.
Samosas
Samosas and tea are a favourite combination of all casual meetings, they are pocket-friendly and yet sooth the taste buds. Deep-fried conical pockets filled with aloo served with mint chutney. A heart touching delicacy for many.
Conclusion
India is a country of varied culture. This effects profoundly on its food. Street food in India is one of the best and most delicious creations. Apart from the streetfood explored here, India has thousands of delicious street food that fills the people with happiness. Indian street food is evolving along with the mind of Indians.